Portable Systems
Redefining the web presence for an IT service company headquartered in Sydney, Australia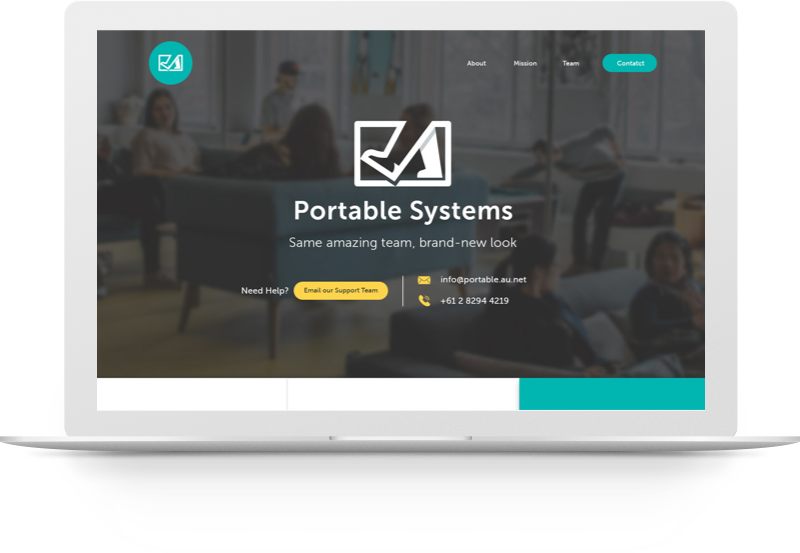 I worked with Portable Systems to help increase their online presence, mainly by coming up with a new site user experience to improve business/client relations and also diagnosing the current issues faced by their existing clients and employees. By redefining the user journey through interviews, personas and establishing a distinct design language thereafter, I redesigned Portable Systems' website better inform its customers about the services they provide and to enable their customers to request IT support more easily.
Introduction
Portable Systems, an IT services company based out of Australia, approached me requesting a redesign of their company branding and website following their expansion and acquisition of another IT services firm. Portable Systems mainly caters to B2B and B2C businesses who rely heavily on IT systems to manage their business on a day-to-day basis (think public and private sector databases, such as hospitals, clinics, shipping and logistics, etc). While already having a steady local client base attained through offline advertising and word-of-mouth, they intended to break into the online scene, retaining their existing clients as well as reach out to other businesses in the region with the services that they provide.
Identifying The Problems
The first order of business was to scope out the competition in the region. I conducted a competitor analysis report to benchmark Portable Systems against its top competitors, most of which are IT service companies also based in the Armidale/Sydney region. I wanted to find out how strong of a digital presence they have and some of the SEO keywords and meta description that they were using to appear in search results.

I sent out two separate surveys, the first targeting the stakeholders / employees of the company and the second, towards the company's customers.
The Employee survey attempts to gain insight into the daily lives of the employees at work, such as:
What constitutes a productive workday for the employee
What systems do they use to complete their daily tasks
What are the pain points they face in their respective departments
The Customer survey mainly consists of finding out:
What their preferred method(s) are when contacting Portable Systems for support
What is a service that they would like to see Portable Systems provide that they don't already
Which products and services are they aware of that Portable Systems is able to provide
Employee and Customer Surveys were handed out to get a more detailed idea of the range of problems faced by employees and needs of the target audience
Giving Character to Research Results
Following the results gathered from the initial customer survey, an important piece of information I found out was that customers who opted to phone call for IT support came in second. It showed that they would rather have an IT professional to talk them though error-fixing and diagnostics on the phone than to request through an email/ticketing system. They also preferred having fast response by tech support professionals during the inquiry process, thus giving additional weight to the premise of a phone call.
I then started to build personas for the customers based on the feedback received, enabling me to better understand their background, the IT services required by each of them, and what methods of contact were the most accessible for them without having to spend too much time learning and navigating the website.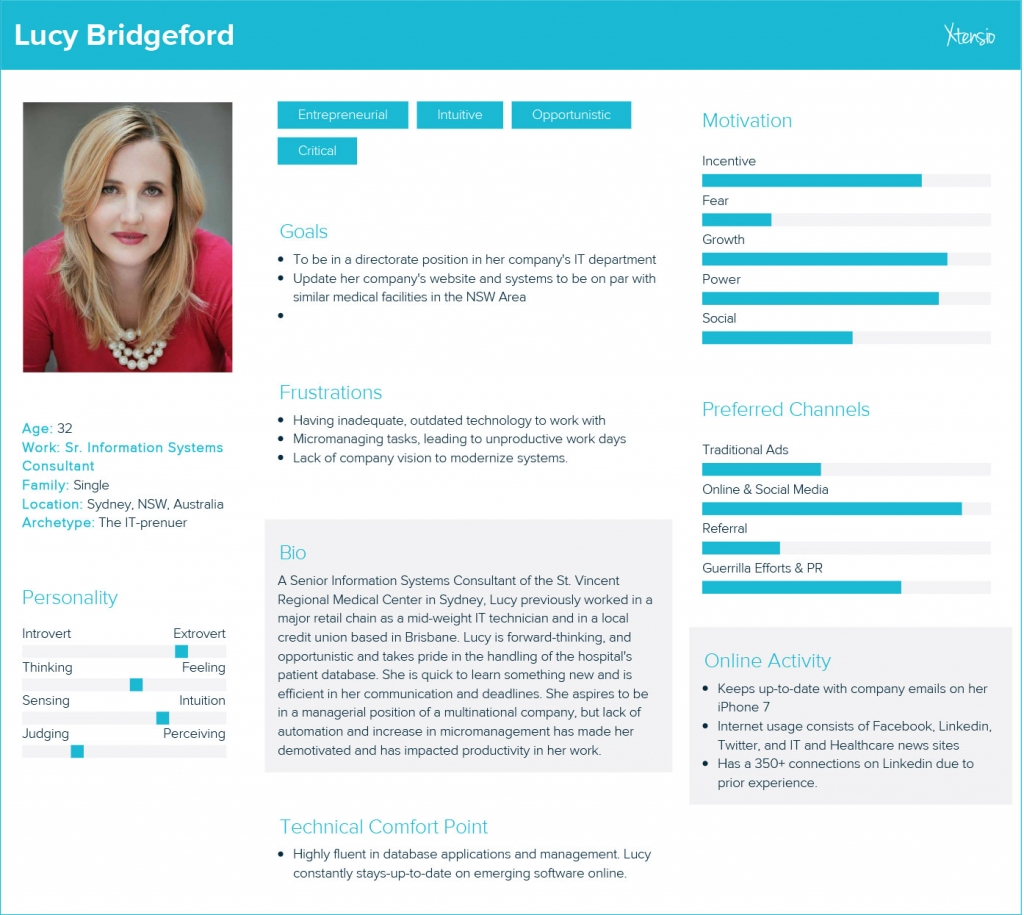 Fleshing out the website
The UI phase involved developing a moodboard that was light-hearted and easy-going, parallel to Portable Systems' customer-facing, somewhat playful tone. The color palette and tone struck a balance between two themes, jovial and tech-forward.
Outcome
To maximize simplicity and to cater to the different technological fluency levels of the target users, we decided on a one-page website where the features would be most accessible. These features included links to a live chat popup, a form, and an email ticketing system. A section featuring short expandable bios of the staff was included to go along with the overall friendly theme.