As the narrow dusty streets gave way to the sprawling complex of Durbar Square, I paused every so often to admire the intricate carvings of various Hindu deities on the pillars of temples that were the centerpiece of these ancient medieval grounds. The area was rife with pigeons, drawn to the area by the hundreds by elderly women clad in headscarves and Kurta Suruwal, who were occasionally throwing handfuls of bird feed across the pavement. A pair of Hindu sadhus sat on the steps nearby, their silent, solemn gaze unobstructed by the hustle and bustle of people criss-crossing the square. The afternoon air was raw and dry with the smell of incense mixed with the dust kicked up from pollution and construction around the city.
Work on rebuilding affected areas has been ongoing since the earthquake of 2015, and although many areas escaped unscathed, progress is still kept at a snail's pace thanks to mismanagement of civil funds and bureaucratic complications. In the distance, the faint echo of heavy bells chiming in slow metronome added to the atmosphere of mystery and intrigue. Being in Nepal is a pupil-dilating experience, a sensory overload of sights and smells. Every street almost has its own identity to it, some lined with colorful graffiti, others with endless rows of shops with various trinkets and the like.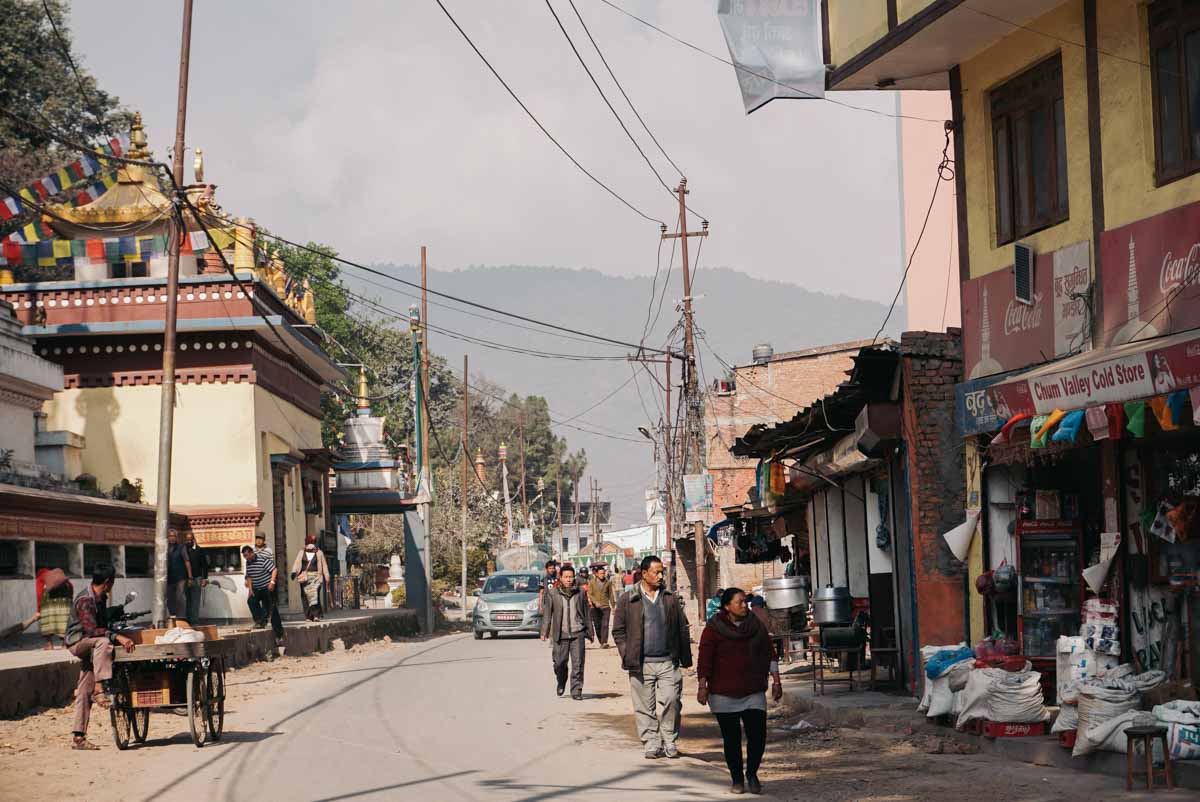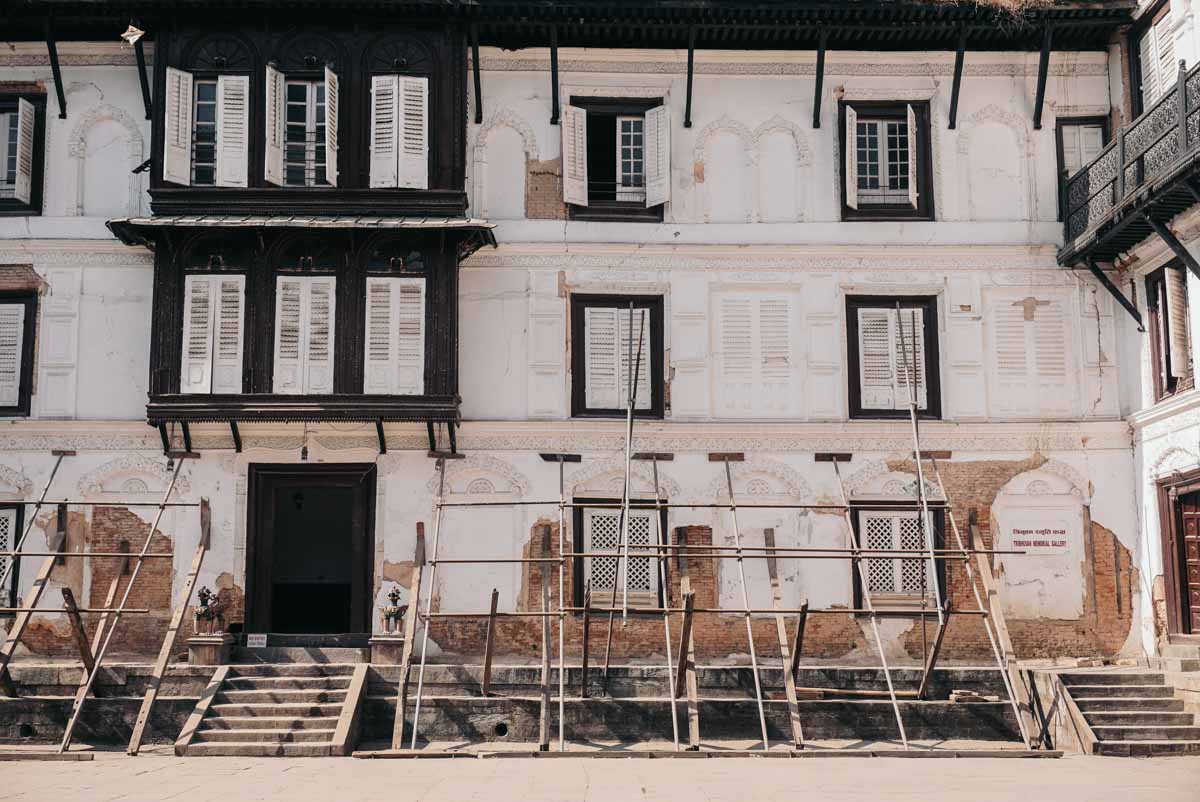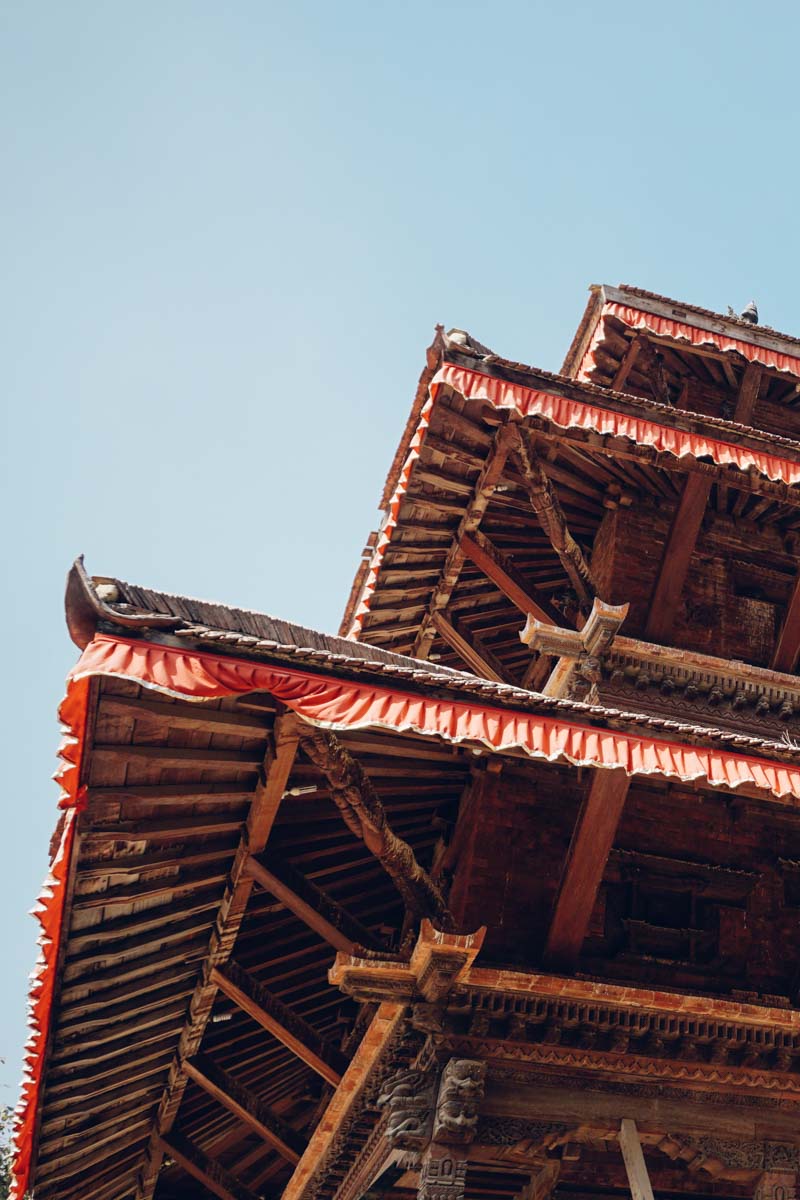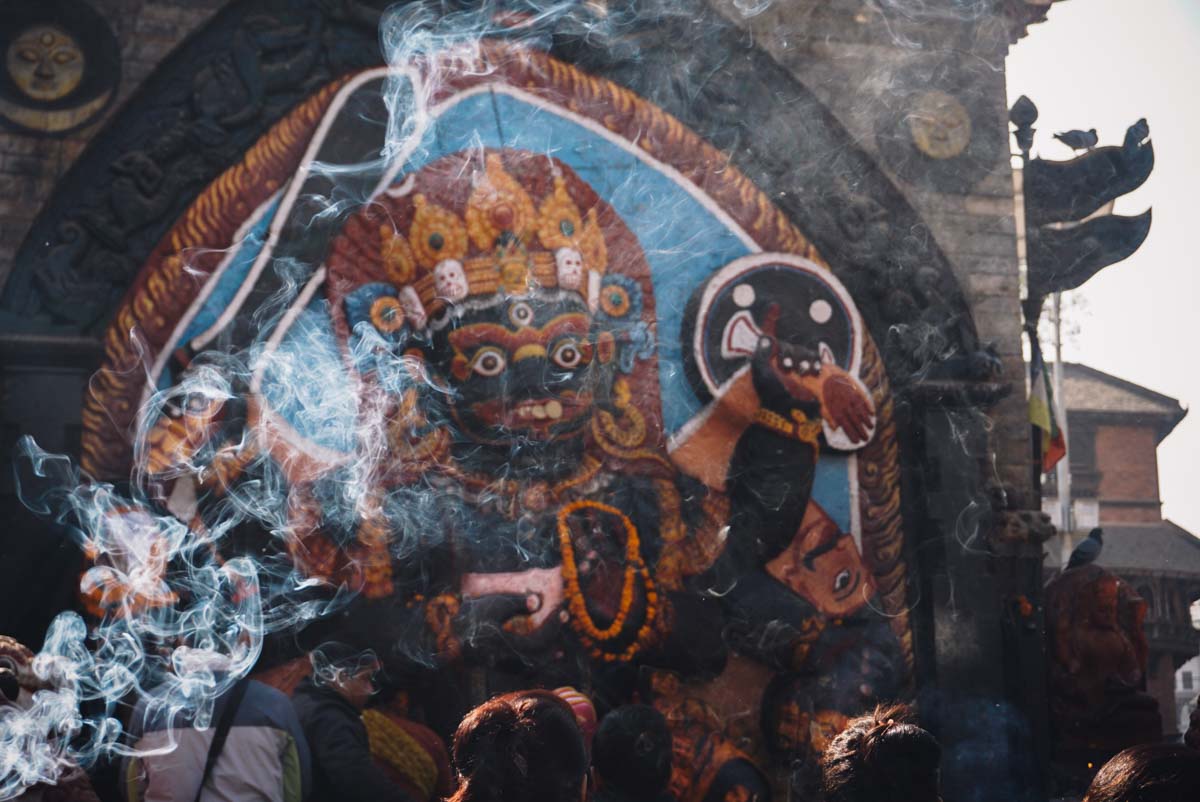 At the east end of town laid one of Kathmandu's most prominent and important landmarks: the Boudha Stupa. A massive structure in itself, its ivory facade provided a brilliant contrast against the sea of red and maroon low-rise buildings that dominated this district. It crouched above me like a giant, ancient king crab, with a pair of eyes for each side of the imposing cuboid tower. I was met with a huge crowd of pilgrims, tourists and locals who were circumnavigating the stupa in a clockwise direction under the colorful streams of Buddhist prayer flags flapping furiously high above, their hands spinning mani wheels embedded into the walls around the stupa.
In Buddhist tradition, spinning the wheels meant cleansing oneself of bad karma while accumulating good karma – a prayer of sorts. Families and friends were gathered around benches that surrounded the temple grounds, women were busy engaging in conversation and preparing spices spread out over old newspapers on the ground for the upcoming dinner. A monotonous voice blared out over loudspeakers from somewhere in the stupa, it's distorted sound overwhelming the chattering of people around. I entered the stupa proper up a short flight of stone steps to find a monk reciting verses, giving a sermon to temple-goers on the ivory-white elevated platform.